SUPERIOR GARAGES & INDUSTRIALS
As professional commercial shed builders on the Sunshine Coast, our steel shed construction company prides itself on our team's trustworthiness, honesty and superior quality shed builds and installation. Contact us for a quote.
COMMERCIAL BUILDINGS AND STEEL CONSTRUCTION
We're a Commercial Steel Shed Construction Company with 30+ Year's Experience
Highest Quality Sheds and Steel Buildings | Colorbond Steel Commercial Sheds | Commercial Shed Construction and Erection
Based on the Sunshine Coast, our shed building company is operated by expert commercial shed builders. No matter the size of the project, our team of building professionals work diligently with each client to ensure the finalised project is to their satisfaction. We offer a full engineering design, detailing, fabrication, construction and project management service in-house, all conveniently located at our Sunshine Coast office.
Superior Garages and Industrials specialise in custom steel buildings, such as commercial offices, commercial warehouses and workshops, and even storage facilities. As experts in steel construction, our commercial sheds are built to withstand the test of time – as well as being impervious to all of the problems traditional buildings can face, such as rot, fire, and termites. By building your commercial shed with steel, you can enjoy a highly durable, structurally sound, high-quality steel structure, perfect for your needs.
If you are looking for shed builders, choose SGI to manage your commercial projects. We use high-quality, locally-made steel like Colorbond steel, have a close attention to detail, and strive to provide affordable shed prices!
Benefits of Building with Steel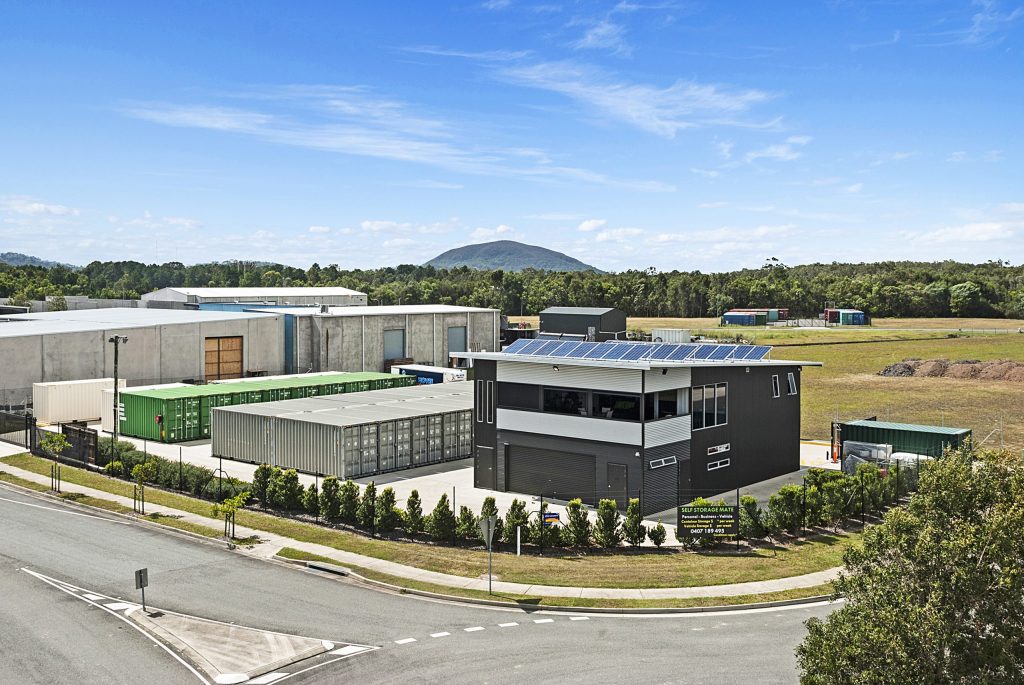 SUPERIOR GARAGES AND INDUSTRIALS
SGI are Design/Construct specialists, creating industrial and commercial buildings. We offer a full engineering design, detailing, fabrication, construction and project management service in-house.
Greater accuracy in preliminary costing
3D model design collaboration
Integrated design and fabrication detailing
Reduced Work Place Health & Safety risk
Better planned and managed systems
Greater construction efficiency
Quality Sheds, Built Locally.
Get in contact with our team for a shed building solution tailored for you. 
PROFESSIONAL SHED BUILDERS
Whether you're a commercial builder, landscaper, or a DIY enthusiast, Superior Garages and Industrials will help you with the design and installation of your new steel shed building. We supply and install all kinds of steel sheds for all kinds of purposes. Steel sheds can be used as workshops, storage spaces, carports, garages, barns and more. We build custom-designed steel sheds that are tailor-made to suit your needs in a wide range of sizes and styles.
Our staff are experienced, knowledgeable and friendly; we're here to help you with all your steel shed needs. We'll discuss your project with you in detail before providing you with a quote that's tailored to your budget and specific requirements. All of our sheds are manufactured using tough materials that are designed to withstand the harsh Australian climate.
We can create basic sheds or help you build a totally unique customised shed specifically for your requirements by personalising features such as insulation, roller doors, glass windows, sliding doors, personal access doors and many more. If you're looking for a steel building in the Sunshine Coast region, contact us today to find out more about our product lines and how we can help you meet your needs.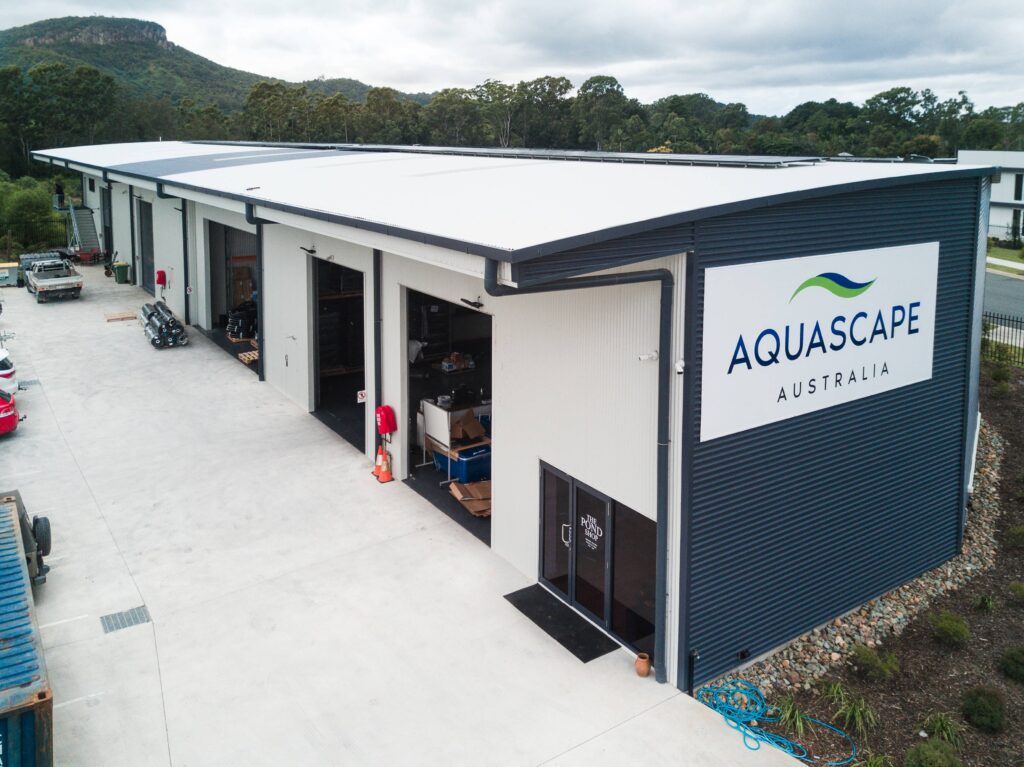 HIGH QUALITY CUSTOMISABLE SOLUTIONS
Superior Garages and Industrials offer a wide range of shed building options. Other shed builds we can assist with include:
Open front farm sheds
Residential sheds
Grain and fodder storage sheds
Dairy and cowsheds
Multi-purpose sheds
Custom sheds
Rural sheds
THE EXPERTS IN SHED BUILDING
Expert Advice, Quality Service
As professional commercial shed builders on the Sunshine Coast, SGI's commercial sheds have a wide variety of sizes and designs, from smaller sheds to massive steel buildings, commercial storage sheds and commercial workshops. Before designing your shed, you must determine what size best suits your needs. Our experienced team can provide advice and information about the shed building process, as well as local building regulations.
The minimum height and width must be considered if you intend to store large items like boats or Heavy industrial equipment. Also, check your local covenant as this may limit the size and designs of your commercial shed.
The foundation type you require for your commercial shed build is dependent on location and soil type of your site.  As well as building codes and council laws. Poorly laid slabs can result in some serious issues for the future of your shed's foundations, leading to a myriad of other structural issues and greatly decreasing the lifespan of your shed.
Thankfully, you can rest easy knowing that our fully qualified construction team will follow the engineered plans to the letter, leaving no chance for something to go wrong with the construction of your commercial shed.
Today, steel sheds can be constructed with a wide range of materials, helping to keep your shed chilled, pest-free and tough! Steel built industrial shed buildings are no longer limited in design. These well-crafted industrial structures are fire-, rot-, termite- and decay-resistant.
Local Covenants, Building Codes & Council by-Laws
Dealing with local covenants and council by-laws can be a daunting process. But at SGI, we have years of experience dealing with them. In-fact Superior Garages & Industrial's guarantee that all our work is up to code and to the standards of local by-laws, leaving you free to design your dream commercial shed!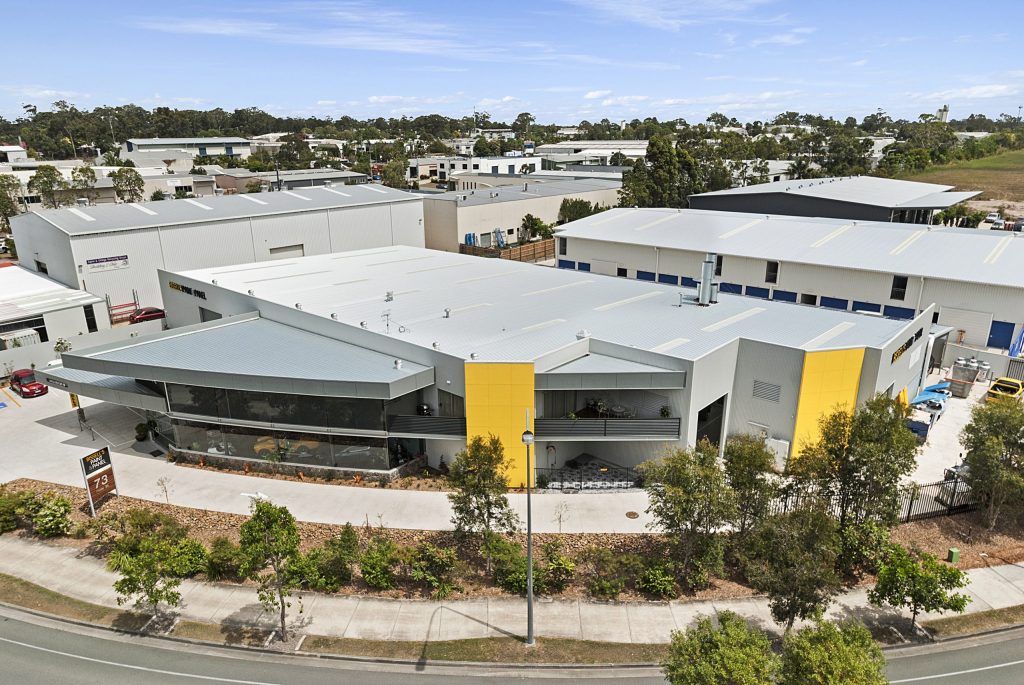 SUNSHINE COAST COMMERCIAL SHEDS
High-Quality, Steel Commercial Sheds
We understand and implement important design and building elements to provide our clients with commercial sheds that not only suit the needs of their business but which are also in line with our clients' desired design and layout.
Contact the SGI team to get started on your commercial shed project today!
FREQUENTLY ASKED QUESTIONS
Why Choose SGI For Your Shed Needs