Customer Reviews and Testimonials
Superior Garages & Industrials
See what our customers have to say about our services below!
Superior Garages & Industrials
Superior Garages and Industrials (SGI) is a highly experienced steel construction company specialising in the design and development of structural steel buildings, such as steel sheds for commercial, industrial, agricultural, or residential purposes.
Since its establishment in 1983, SGI has continued to develop and evolve, separating itself from competition by reaching beyond the limitations and services of more traditional companies in its field. Gathering more than 30 years experience in the structural steel building industry, our reputation has been built on listening and communicating with our clients, delivering relevant solutions and creating ongoing relationships.
If you're looking for a durable and long-lasting garage or shed, then Superior Garages and Industrials is the company for you. We use only the highest quality steel materials in all of our construction, ensuring that your garage or shed will be able to withstand the test of time.
In addition, our sheds and garages are completely fire and pest resistant, meaning that you can rest easy knowing that your belongings are safe and sound. Contact us today for a free consultation on what type of garage or shed would best suit your needs!
Choose Superior Garages & Industrials
SGI are Design/Construct specialists, creating industrial and commercial buildings. We offer a full engineering design, detailing, fabrication, construction and project management service in-house.
This will save you time and money both in the preliminary and construction phases of your project.
SGI understands that the loss of project productivity through splitting contracts between engineering, fabrication and construction is a preventable cost to our clients. That is why we have invested in (BIM) Building Information Modelling, Detailing and Management technology enabling complete project delivery with the following benefits…
Greater accuracy in preliminary costing
3D model design collaboration
Integrated design and fabrication detailing
Reduced Work Place Health & Safety risk
Better planned and managed systems
Greater construction efficiency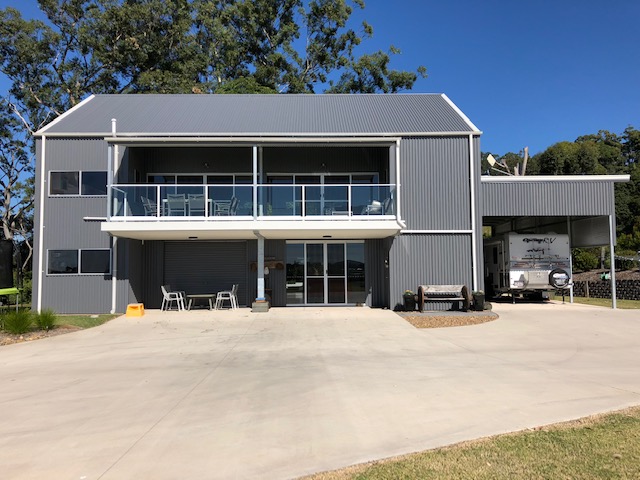 SGI encourages being involved early in the design phase to better understand the project objectives and provide more efficient, accurate designs which affect every phase of design and construction. We work collaboratively with architects and architectural models assisting in clash checking designs before construction begins ensuring more efficient onsite construction.
Why Choose SGI For Your Shed Needs