Warehouse Builders & Installers Sunshine Coast
PREMIUM-QUALITY AUSTRALIAN STEEL WAREHOUSES INSTALLED ON THE SUNSHINE COAST TO SUIT ANY PURPOSE
Superior Garages and Industrials are industry-leading steel building experts. We can custom-design, build and erect a steel warehouse shed or structure to suit your specific requirements.
STEEL WAREHOUSE SHEDS & STRUCTURES
We're an On-Site Steel Warehouse Building Company
Superior Garages and Industrials are reputable steel shed builders and installers with over three decades of experience in designing, building and erecting steel sheds and structures, including warehouses and warehouse sheds. We offer a full engineering design, detailing, fabrication, construction, and project management service in-house all conveniently located at our Sunshine Coast office.
Our in-house warehouse building specialists make designing and building a practical, durable steel structure easy. By dealing directly with our warehouse builders, you can save time and money both in the preliminary and construction phases of your project.
Superior Garages & Industrials understands that the loss of project productivity through splitting contracts between engineering, fabrication and construction is a preventable cost to our clients. That is why we have invested in (BIM) Building Information Modelling, Detailing and Management technology enabling complete project delivery of your new warehouse shed.
Why Build Warehouses with Steel?
Leading Warehouse Installers on the Sunshine Coast
Get in contact with us for a shed building solution tailored for you. 
Your Local Steel Warehouse Installer
Whether you're a commercial builder, landscaper, or an industrial project manager, Superior Garages and Industrials will help you with the design and installation of your new steel shed building. We supply and install all kinds of steel sheds for all kinds of purposes, inclusive of commercial, industrial and agricultural purposes.
Superior Garages & Industrials offer a superior quality-built warehouse sheds, made with Australian Steel. Our stylish, customisable warehouse shed builds are perfect for storage or projects, providing a safe environment to store goods, complete projects or load and offload goods. When building a warehouse shed, our installers stand by the fact that in order to produce a quality warehouse shed of any shape or size, quality is essential in 3 main areas:
Structural design and integrity (specialised in-house engineering)
Quality of all building materials (genuine Australian steel and Colorbond)
Construction workmanship (Professional builders and contractors)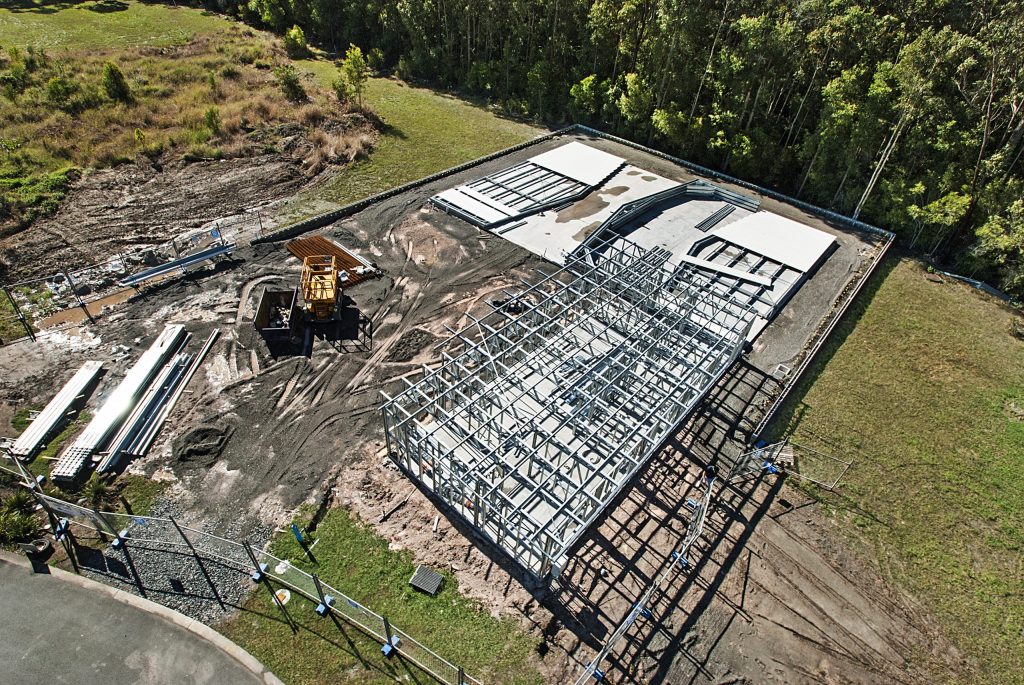 Our staff is experienced, knowledgeable and friendly; we're here to help you with all your steel shed needs. We'll discuss your project with you in detail before providing you with a quote that's tailored to your budget and specific requirements. All of our sheds are manufactured using tough materials that are designed to withstand the harsh Australian climate.
We can create basic sheds or help you build a totally unique and customised shed specifically for your requirements.
We also offer many additional customisable features on all our sheds, such as insulation,,roller doors, glass windows and multiple personal doors. 
If you're looking for a steel building in the Sunshine Coast region, contact us today to find out more about our product lines and how we can help you get what you need at an affordable price.
Get a Warehouse Shed Built On-Site to Perfection
Our warehouse building company takes great care in ensuring that our clients receive nothing less than perfect builds, every time. We take care to know exactly what your expectations and requirements of your warehouse shed are, as well as any designs or layouts you want. After thirty years in the industry, we know that simply building a warehouse shed is not enough; that's why we build our steel structures to stand the test of time.
Our steel shed design and build process makes sure to include our clients input every step of the way. We want our clients' input before we get to work on their warehouse shed build to ensure we provide nothing less than satisfactory work and a warehouse shed that fits their needs.
Our clients can enjoy the following benefits when they choose SGI as their shed builder:
Quick building erection – have your goods stored in no time, get started on that project, or begin offloading and loading goods, when you need to!
Our engineers make sure that your steel warehouse design fits your specifications and needs.
An on-site warehouse shed installation is a cost effective building option.
Simple and inexpensive warehouse shed extensions possible.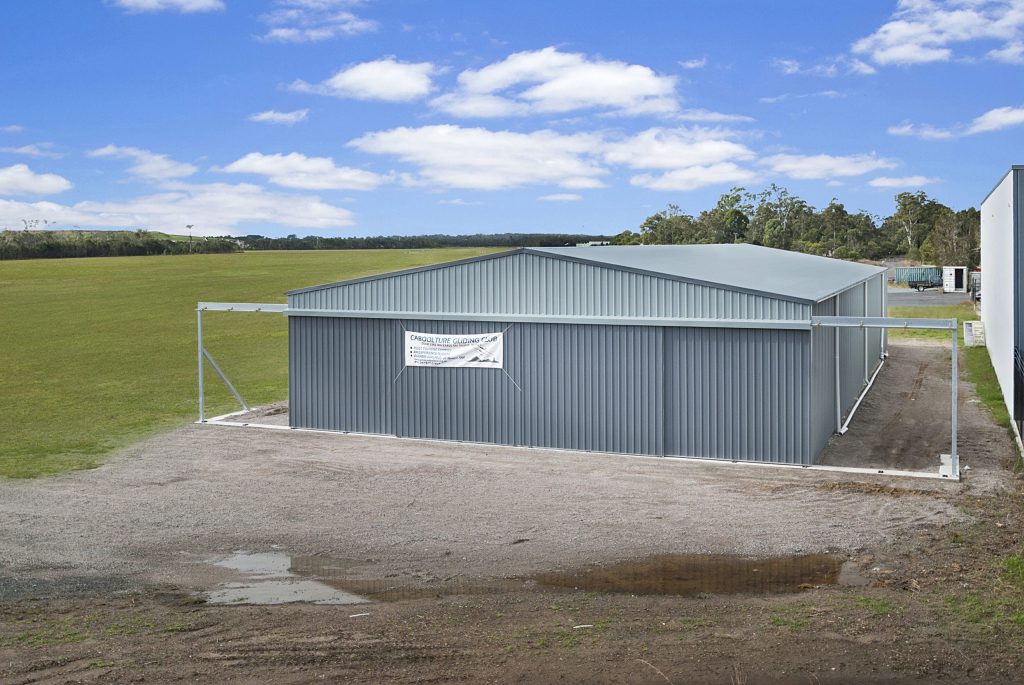 Industrial Sheds Sunshine Coast
SGI have vast experience in designing, construction and erecting industrial sheds around the Sunshine Coast. Our superior quality steel building materials allow us to provide our clients with high-quality, durable steel buildings, built to stand the test of time – and the harsh Australian environment! 
Contact Superior Garages and Industrials for all your industrial shed installation requirements, or read more about our industrial sheds.
Commercial Sheds Sunshine Coast
Contact Superior Garages and Industrials for a hands-on approach to your commercial shed construction needs on the Sunshine Coast. We can tailor the design of your commercial building to include any additional facilities you may need, such as roller doors, Mezzanine floors, or even additional insulation. 
Visit our commercial sheds page for more information, or contact the friendly SGI team to get started on your commercial project!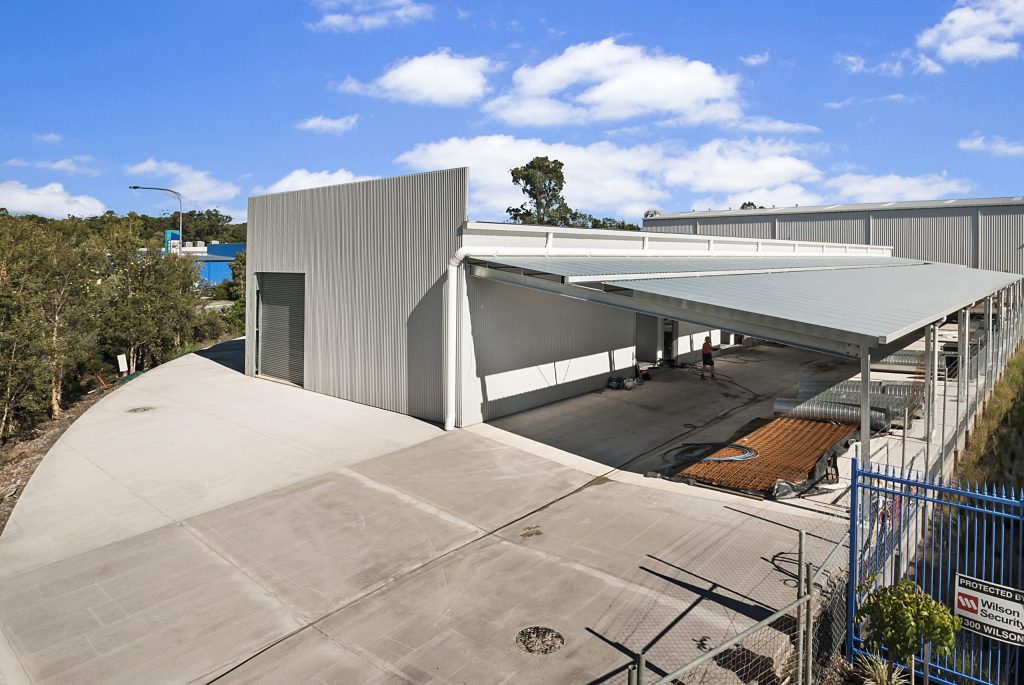 THE EXPERTS IN STEEL CONSTRUCTION
Professional Warehouse Shed Design
As industry-leaders in steel construction for over thirty years, our shed and warehouse building company's reputation speaks almost as loudly as the quality and professionalism with which we build our customers' warehouses. 
We provide a variety of warehouse shed builds, as well as other steel buildings, such as houses, sheds and factories. Working to exceed the expectations of our customers, each of our steel structures is guaranteed to fulfil your requirements.
Every warehouse we manufacture and construct follows the strictest industry standards and best practices to ensure that our clients receive exactly what they wanted and needed from their warehouse. Working with steel means we need to ensure that our structures are safe, secure and ready for use.
Why Choose SGI as your Warehouse Builder