Industrial Shed Builder & Industrial Workshop Builder
SUPERIOR GARAGES & INDUSTRIALS
Our Sunshine Coast industrial sheds and workshops not only meet our clients' needs but can be completely customised to provide additional functionality not considered before. If you need an industrial shed manufacturer and builder on the Sunshine Coast, get a quote from SGI today!
PREMIUM QUALITY STEEL CONSTRUCTION
We Build High-Quality Industrial Sheds & Workshop Buildings
Superior Garages and Industrials are experienced and qualified industrial shed builders and workshop builders. Our team of building professionals work diligently with each of our clients to ensure that the finalised project is to their satisfaction. We offer a full engineering design, detailing, fabrication, construction and project management services for industrial shed building projects and are conveniently located on the Sunshine Coast.
If you're in the market for an industrial shed, it's important to work with a reputable shed builder. At Superior Garages and Industrials, we specialise in steel shed construction and can provide you with a high-quality industrial shed or workshop that will meet your needs. 
Our team offer affordable, unique and customised industrial shed builds in the Sunshine Coast region. Our industrial sheds are cost-effective but are still of the high quality and standard that you would expect. Regardless of the style, layout or size requirements necessary, the Superior Garages and Industrials team are confident we can deliver a premium finished project.
As industrial shed suppliers, we have a wide range of industrial sheds available, so you can find the perfect shed or workshop option for your business. We understand that every business is different, and we'll work with you to create a shed or workshop that perfectly suits your needs.
As experienced industrial shed and industrial workshop builders on the Sunshine Coast, we know what it takes to create a quality product. We take pride in our work and always put our customers first. We're confident that you won't find a better industrial shed manufacturer anywhere else.
Benefits of Building with Steel
Your Local Industrial Shed Manufacturer
Get in contact with our team for a shed or workshop building solution tailored for your needs. 
We're a Professional and Highly Experienced Industrial Shed Builder
Superior Garages and Industrials are dedicated and professional industrial shed suppliers on the Sunshine Coast. We understand and implement local design codes and proven building methods to provide our clients with industrial workshops and sheds that suit their needs in terms of business, design, and layouts.
If your business requires industrial shed construction on the Sunshine Coast , there are several important elements to consider before you begin. This will ensure that all elements of the planning, implementation and building process go as smoothly as possible with as little disruption to your business as possible. 
Chat to our experienced team for the best advice.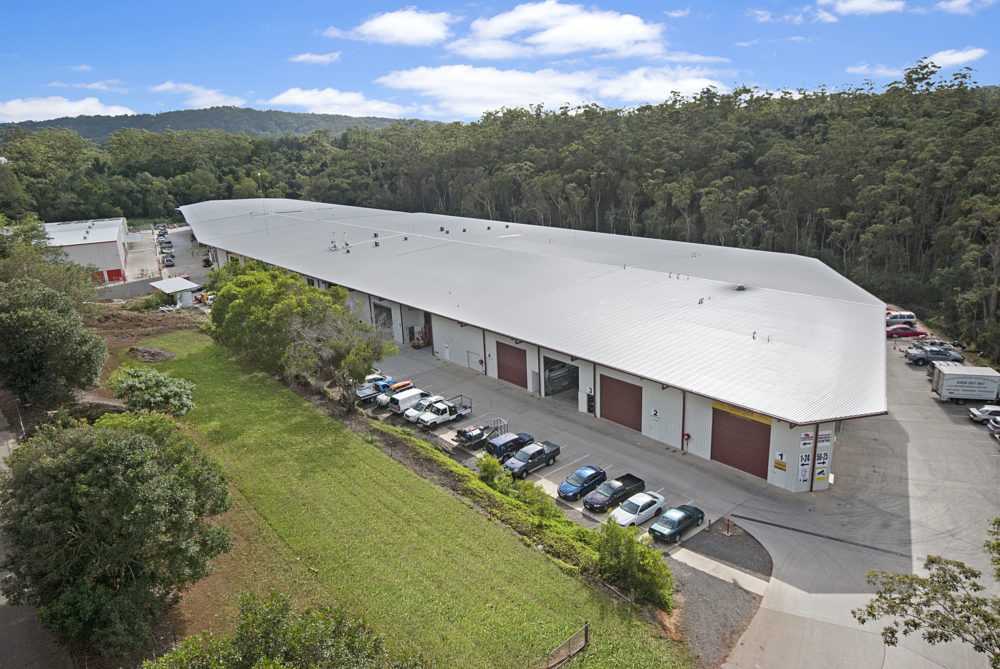 THE EXPERTS IN SHED BUILDING
Why Choose Us as your Industrial Shed Suppliers?
As an industrial shed manufacturer, SGI are Design/Construct specialists, creating industrial and commercial buildings. We offer a full engineering design, detailing, fabrication, construction and project management service in-house.
This will save you time and money both in the preliminary and construction phases of your project.
SGI understands that the loss of project productivity through splitting contracts between engineering, fabrication and construction is a preventable cost to our clients. That is why we have invested in (BIM) Building Information Modelling, Detailing and Management technology enabling complete project delivery with the following benefits…
Greater accuracy in preliminary costing
3D model design collaboration
Integrated design and fabrication detailing
Reduced Work Place Health & Safety risk
Better planned and managed systems
Greater construction efficiency
3 Things to Consider When Building an Industrial Steel Shed
As professional industrial shed builders on the Sunshine Coast, SGI's industrial sheds have a wide variety of sizes and designs, from smaller sheds to massive industrial steel constructed workshops. Before designing your industrial shed, you must determine what size best suits your needs.
The minimum height and width must be considered if you intend to store large items like boats or heavy industrial equipment. Also, check your local covenant as this may limit the size and designs of your industrial shed.
The foundation type you require for your industrial shed is dependent on location and soil type of your site, as well as building codes and council laws. Poorly laid slabs can result in some serious issues for the future of your shed's foundations, leading to a myriad of other structural issues and greatly decreasing the lifespan of your industrial shed.
Thankfully, you can rest easy knowing that our fully qualified construction team will follow the engineered plans to the letter, leaving no chance for something to go wrong with the construction of your industrial shed.
Dealing with local covenants and council by-laws can be a daunting task to the uninitiated. But at SGI, we have years of experience dealing with them.
In-fact Superior Garages & Industrial's guarantee that all our work is up to code and to the standards of local by-laws, leaving you free to design your dream industrial shed!
Why Choose SGI For Your Shed Needs
Storage, work, rest or play – we can design and build a shed according to your needs!
Architectural steel building solutions for residential shed homes, granny flats and more.
We are registered Medium RST Builder – WH&S Compliant; with in-house engineering.