We're a Sunshine Coast Shed Builder
Enjoy Superior Quality Craftsmanship for the Most Reliable and Durable Sheds
Australian-Made Superior Sheds on the Sunshine Coast
PROFESSIONAL SHED BUILDERS ON THE SUNSHINE COAST
Superior Sheds Sunshine Coast
Highest Quality Sheds, Garages and Steel Buildings | Colorbond Steel Commercial and Domestic Sheds | Industrial Shed Construction and Erection
Superior Garages and Industrials has been building custom sheds on the Sunshine Coast for over 30 years. Our experience, high-quality steel materials, and affordability have made us a renowned name in the shed industry. Combine that with in-house shed design and engineering capabilities, and Superior Garages and Industrials becomes your one-stop shed solution.
Built with only the best, locally sourced, high-grade Australian steel, our Sunshine Coast sheds are made to stand the test of time – and the Sunshine Coast's hot and temperate climate. Our professional and experienced team will take each of your needs and concerns into account when designing your shed and can incorporate a vast range of customisation options, such as adjacent bays, roller doors, and colour coordination to suit any existing buildings.
Superior Garages and Industrials has the experience and expertise you need. We design and build custom sheds that are perfect for any purpose: steel storage sheds, livestock buildings, workshops, and more. We'll work with you every step of the way to determine your needs and create a plan that works best for you. Our range of shed options means that just about any requirement you have can be met. See our range of building types below, or contact our team!
Why Build Sunshine Coast Sheds with Steel?
Superior Sheds Sunshine Coast Locals Love!
Get in contact with our local team for a shed building solution tailored for you. 
PROFESSIONAL SHED BUILDERS
Whether you're a commercial builder, landscaper, or a DIY enthusiast, Superior Garages and Industrials will help you with the design and installation of your new steel shed building. As a Sunshine Coast shed builder, we supply and install all kinds of steel sheds for all kinds of purposes.
Steel sheds can be used as workshops, storage spaces, carports, garages, barns and more. We build custom-designed steel sheds that are tailor-made to suit your needs in a wide range of sizes and styles.
Our staff is experienced, knowledgeable and friendly; we're here to help you with all your steel shed needs. We'll discuss your project with you in detail before providing you with a quote that's tailored to your budget and specific requirements. All of our sheds are manufactured using tough materials that are designed to withstand the harsh Australian climate.
We can create basic sheds or help you build a totally unique and customised shed specifically for your requirements and offer many additional customisable features on all our sheds, such as insulation,roller doors, glass windows and multiple personal doors. If you're looking for a steel building in the Sunshine Coast region, contact us today to find out more about our product lines and how we can help you get what you need at an affordable pric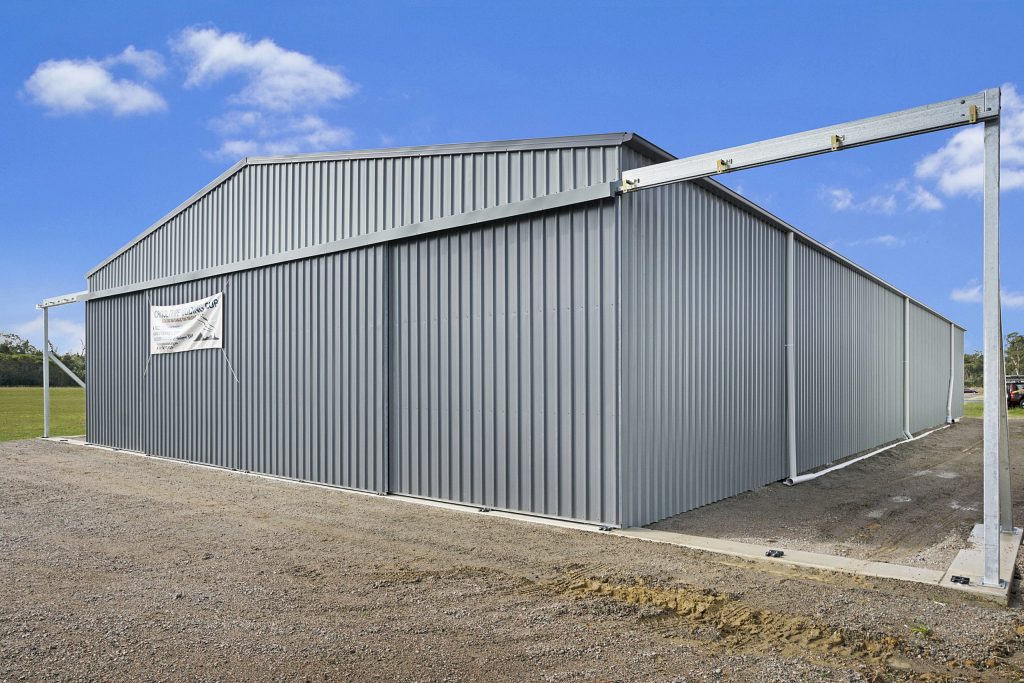 Industrial Sheds Sunshine Coast
SGI have vast experience in designing, construction and erecting industrial sheds around the Sunshine Coast. Our superior quality steel building materials allow us to provide our clients with high-quality, durable steel buildings, built to stand the test of time – and the harsh Australian environment! 
Contact Superior Garages and Industrials for all your industrial shed requirements, or read more about our industrial sheds.
Commercial Sheds Sunshine Coast
Contact Superior Garages and Industrials for a hands-on approach to your commercial shed construction needs on the Sunshine Coast. We can tailor the design of your commercial building to include any additional facilities you may need, such as roller doors, Mezzanine floors, or even additional insulation. 
Visit our commercial sheds page for more information, or contact the friendly SGI team to get started on your commercial project!
Agricultural Sheds Sunshine Coast
Fit your Sunshine Coast farm or agricultural development site with a customised steel shed from SGI. We offer a wide scope of agricultural buildings and fitments, including barns, equestrian buildings, paddocks and riding arenas, or rural storage sheds. 
Find out more about our agricultural shed offering and how we can tailor your shed build to perfectly suit your requirements, or contact us today.
Sheds, Garages and Carports Sunshine Coast
Protect your vehicles, trailers and other auto equipment in the safety of a structurally-sound steel garage or carport. We can tailor your garage, carport or shed build to seamlessly mend in with other structures on your property, ensuring the aesthetic of your home is maintained.
Call our friendly Sunshine Coast sales team to get a quote on your shed or garage today, or learn more about our sheds and garages here.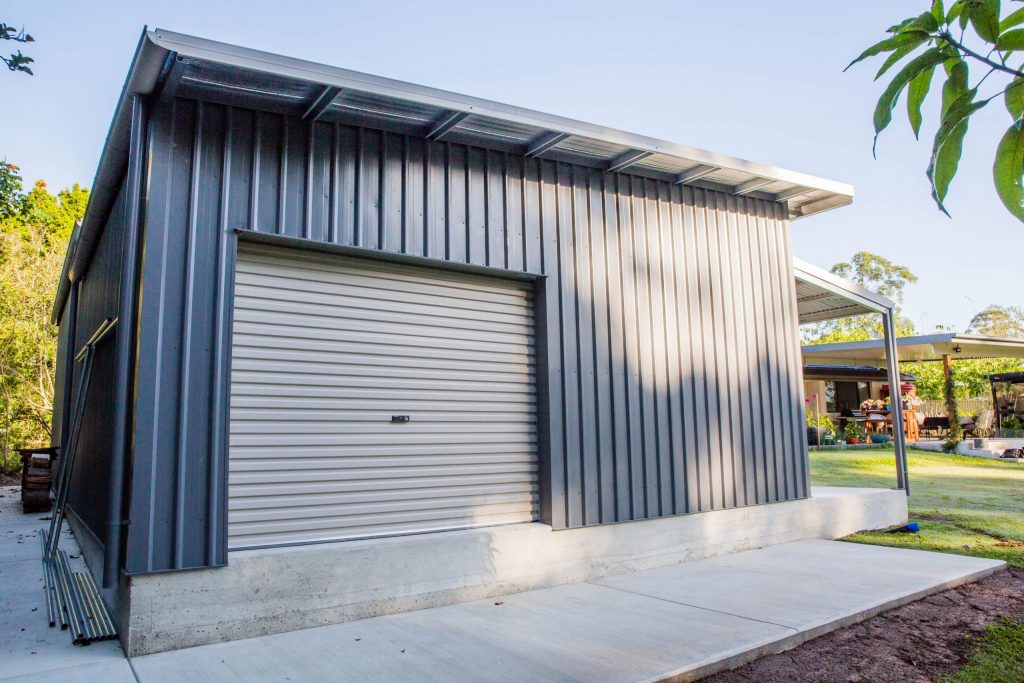 Superior Garages and Industrials offer a wide range of shed building options. Other shed builds we can assist with include:
Open front farm sheds
Residential sheds
Grain and fodder storage sheds
Dairy and cowsheds
Multi-purpose sheds
Custom sheds
Rural sheds
Build Your Steel Shed with SGI
LOCAL SHED COMPANY ON THE SUNSHINE COAST
Dealing with the Sunshine Coast Local Council can be a daunting task for the uninformed. At Superior Garages and Industrials (SGI), we are the shed building experts and are completely practiced with the rules implemented by Sunshine Coast Council and Queensland Building and Construction Commission.
According to the Sunshine Coast Council's website regarding sheds, if your shed meets the following conditions, then it does not require prior council approval. The following sheds don't require prior approval:
sheds no larger than 10m² in the area after building work is completed (e.g. 3.1m x 3.2m)
no more than 2.4m high
a mean height of no more than 2.1m
no longer than 5m along any side
SGI is fully committed to delivering high quality projects to our clients. Our aim is to understand your requirements and provide solutions to suit in the most efficient and productive manner through the integrated services we offer.
Only the highest quality genuine Australian steel products are used in any of our buildings. Combine this with a professional and experienced team guarantees the final product upon completing your project meets all your expectations.
FREQUENTLY ASKED QUESTIONS
Why Choose SGI as your Sunshine Coast Shed Builder